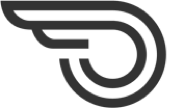 Directos.eu
Olive oil

Organic
Almazara de Lubrin
From 8€50
Products
---
| | | |
| --- | --- | --- |
| Name | Packing | Price (Excl. Tax) |
| Organic olive oil 2.5 liters | 6 | 20€50 |
| Organic olive oil 1 liter | 9 | 8€50 |
| Organic olive oil 5 liters | 3 | 32€ |
Directos.eu is a bulk purchasing service between individual, direct producers.
It allows you to make real savings simply!
Almazara de Lubrin
Lubrín, Almería

Olive oil, Organic
Located in the town of Lubrín (Almería), located in the Sierra de los Filabres at the same foot of the Tabernas Desert, the "García Ramos" family continues to renew itself with the objective of improvement and quality. With making a different and unique Extra Virgin Olive Oil.
Thanks to our constant work, the Lubrín Oil Mill has a reputation in the highest quality Extra Virgin Olive Oil and we will continue to prosper and innovate to improve our product.
Organic olive oil 1 liter
Extra virgin olive oil of superior category, resulting from organic farming, cold-pressed using only mechanical processes
Organic olive oil 2.5 liters
Extra virgin olive oil of superior category, resulting from organic farming, cold-pressed using only mechanical processes
Organic olive oil 5 liters
Extra virgin olive oil of superior category, resulting from organic farming, cold-pressed using only mechanical processes