Offer charcuterie for Valentine's Day
Charcuterie
Valentine's Day
Celebrating Valentine's Day is not limited to classic jewelry, perfumes and flowers . Offer refinement and style to your partner this year by offering him a unique and delicious gift: quality charcuterie!

It's a perfect gift idea to surprise your soul mate for Valentine's Day and delight their taste buds. What could be better than an assortment of sausages, hams and other cold cuts to celebrate your love?

You do not know where to start ? Don't worry, we'll give you tips on how to choose the best gourmet gifts. You will find carefully refined dishes such as ham on the bone with its ham rack, dry sausages and dry sausages, terrines and rillettes. There's something for everyone!

If you want a more personal gift, we suggest you create your own assortment of charcuterie from quality products. Choose products for which you have a weakness and offer them to your companion to create a unique assortment in your image.

This Valentine's Day, opt for originality and offer your significant other a basket filled with charcuterie. You will make your partner happy and offer him a delicious surprise for Valentine's Day. Fine and tasty meals without leaving home! It is the ideal gift for this romantic holiday. So don't wait any longer and opt for the best possible gift for Valentine's Day: charcuterie!
Offer a Serrano ham on the bone for Valentine's Day
The famousSpanish ham is the perfect gift for this February 14.

If you're looking for a unique and quirky Valentine's Day gift, then Serrano ham is for you! This is a safe and delicious presentation of your love and affection. And as you may already know, Spanish Serrano Ham is renowned for its exceptional quality and flavor.

Serrano ham makes a great Valentine's Day gift because it's easy to prepare and serve. You can serve it with Spanish cheeses, olives and tapas, or thinly slice it and serve it on toast.

You can find Serrano ham in most grocery and specialty stores. But if you really want to celebrate love, go for authentic Serrano ham. It's the best gift for Valentine's Day and a great way to say "I love you" to your significant other!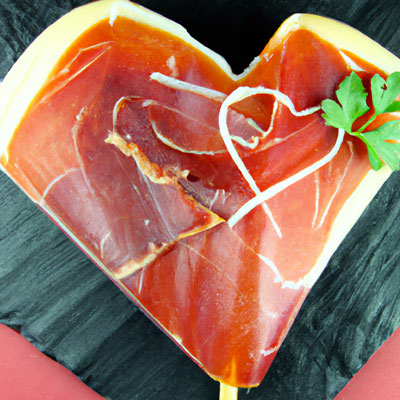 Sausages for Valentine's Day
It's original, funny and it's the perfect gift for someone you really care about! Whether it's for your husband, wife, partner, family member or dear friend, this sausage gift will be the perfect and fun Valentine's Day surprise.

Each assortment of sausages is a mix of sausages of different varieties and flavors. Perfect for a romantic meal for two! Choose from smoked sausages, jerky, pork, beef or poultry sausages - the choice is vast and delicious.

Thus, you will have everything you need to celebrate Valentine's Day as it should be with this original sausage gift. Give it to your partner with a beautiful card wishing them a memorable Valentine's Day and you are sure to please them.

So what are you waiting for? Give him the sausage assortment for Valentine's Day and transform an ordinary moment into a magical moment! It's the perfect gift for that special day and the best way to tell your partner you love them.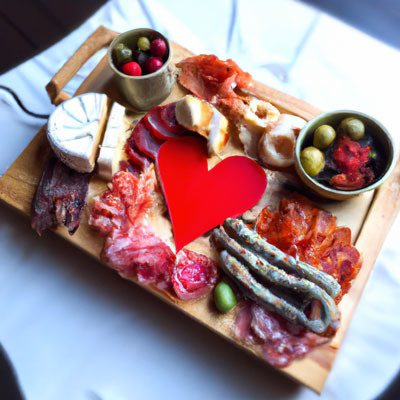 We talk about it in this article